What We Do
Sea Island works collaboratively with local authorities to develop extra care housing for older people where there is evidence of need. The company wants to bring its expertise and resources to this market because the team recognise that there is a significant unmet need which will only continue to grow. Of course, this is a business decision, but it is also a decision arising from a real desire to design and build homes that enable people – often with changing or complex needs – to keep their own front door.
Sea Island finds and acquire sites in the locations that councils identify and then works with those councils to make the development happen. The team listens to what councils need and enables them to have a real say in the specification and design of the scheme.
As developers of bespoke housing, Sea Island has a strong track record in creating buildings and homes which enhance people's lives and add value to the local community. The company's perspective on extra care housing comes from developing buildings for other purposes which bring together a concern for innovative design and technology with the needs of the end user. The team pays particular attention to outside spaces which are so important to the overall quality of life, The team also ensures that technology is integral to the design enabling people to manage risk and minimise dependence on paid support.
Sea Island knows how to develop and manage productive strategic relationships with councils. Mark and his team are experienced, confident developers, who build mutual trust and respect with clients by listening and learning.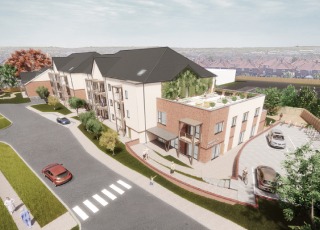 There is evidence that living in specialist housing for older people can reduce costs to NHS and Social Care budgets, but there remains a projected shortfall of housing for older people by 2030, including those that can accommodate people living with dementia.
— Report from an Inquiry by the APPG on Housing and Care for Older People (February 2021)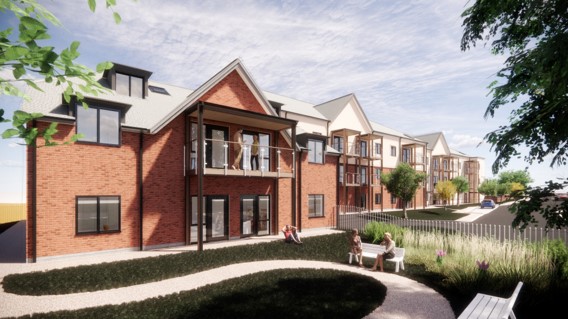 How we do it
Mark and his team begin by talking to councils – usually the social care commissioner – about the requirement for purpose-built extra care housing for older people. With the council's agreement Richard Ponton will then search for suitable sites in its preferred locations. Once the suitability of a site is agreed, Sea Island will provide a massing plan to confirm that the proposed scheme is viable and will meet the council's expectations. The company has the resources to acquire the site and to engage the other professionals who are essential to the process of making the scheme happen. At this point, the social care commissioner will be introduced to our trusted partners – e.g., architect, planning consultant, cost consultant – who will work with the team to deliver the scheme. Sea Island has established and effective working relationships with all partners and they all have experience of helping to deliver extra care housing.
Sea Island is transparent about what it does and how it is done. For example, the team will share with the client the details of the cost appraisal which itemises the cost of land, professional fees, developer profit and construction costs. It is this cost appraisal which will ultimately be used to justify the reasonableness of the rent.
The quality and effectiveness of relationships with councils is of paramount importance. That's why Sea Island has engaged social care and housing consultants www.socialcarestrategies.co.uk to help develop and manage these relationships. This allows for full understanding of clients' concerns and priorities.
Although the end-to-end process is hard work and there will be challenges along the way, the team wants their clients to enjoy and value the experience of working with Sea Island!