The Bruce Building
Grade II listed, historic landmark building providing studio apartments, offices, retail unit and hospitality units.
The Bruce Building is a historic landmark building in the heart of Newcastle which has been developed by Philip and Mark Walton to provide hospitality, offices and apartments. There are 57 studio and one-bedroom apartments across three floors.
The development of this important listed building presented many technical challenges in design, planning and cost appraisal. However, all challenges were addressed without compromising the original vision to make it a great place to work, live and visit.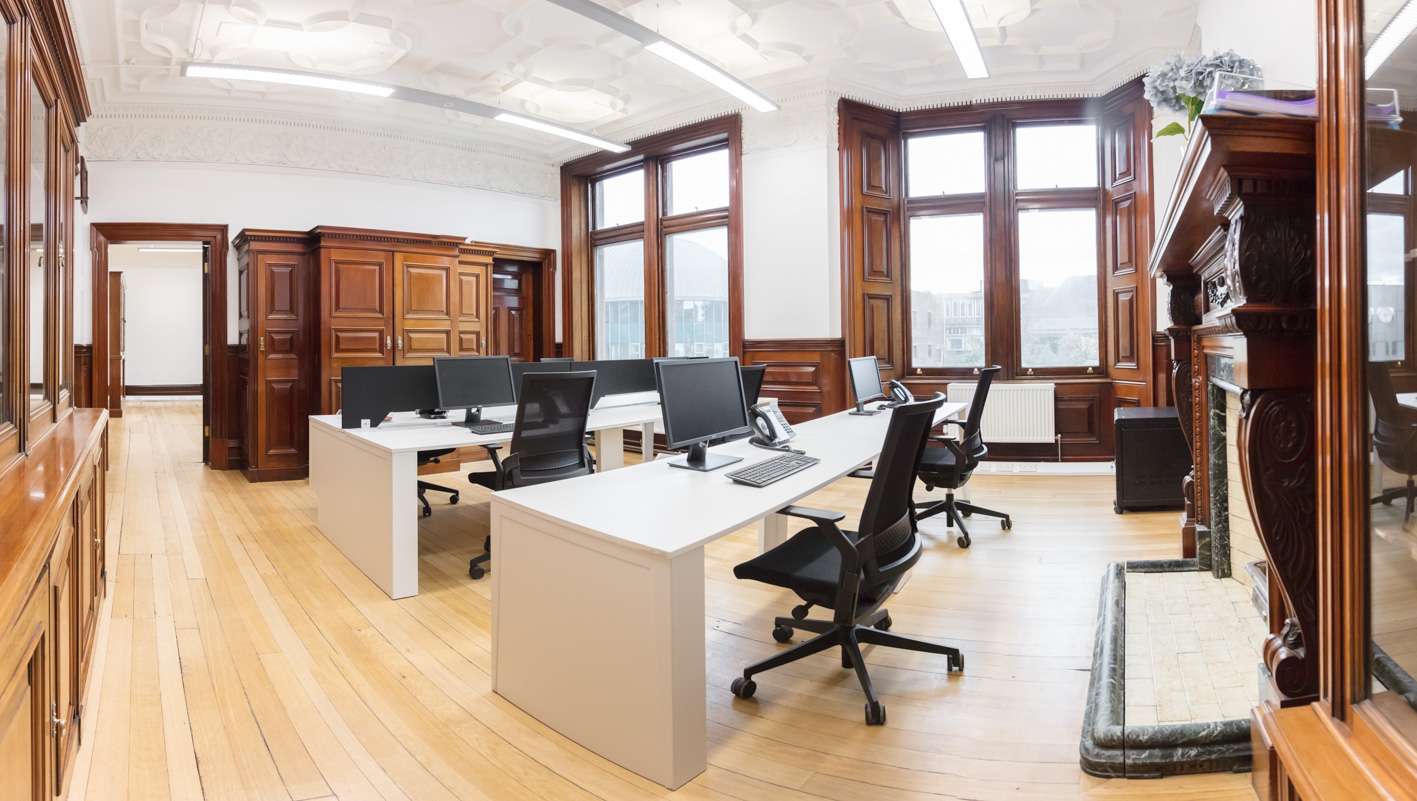 Above: office space in The Bruce Building
Occupancy levels of the apartments have remained high, demonstrating a clear understanding of what tenants want. The developer takes pride in ensuring a high level of attention to detail in specification and design.
This case study demonstrates that the developer can deliver an end product which the market needs and which individual tenants want.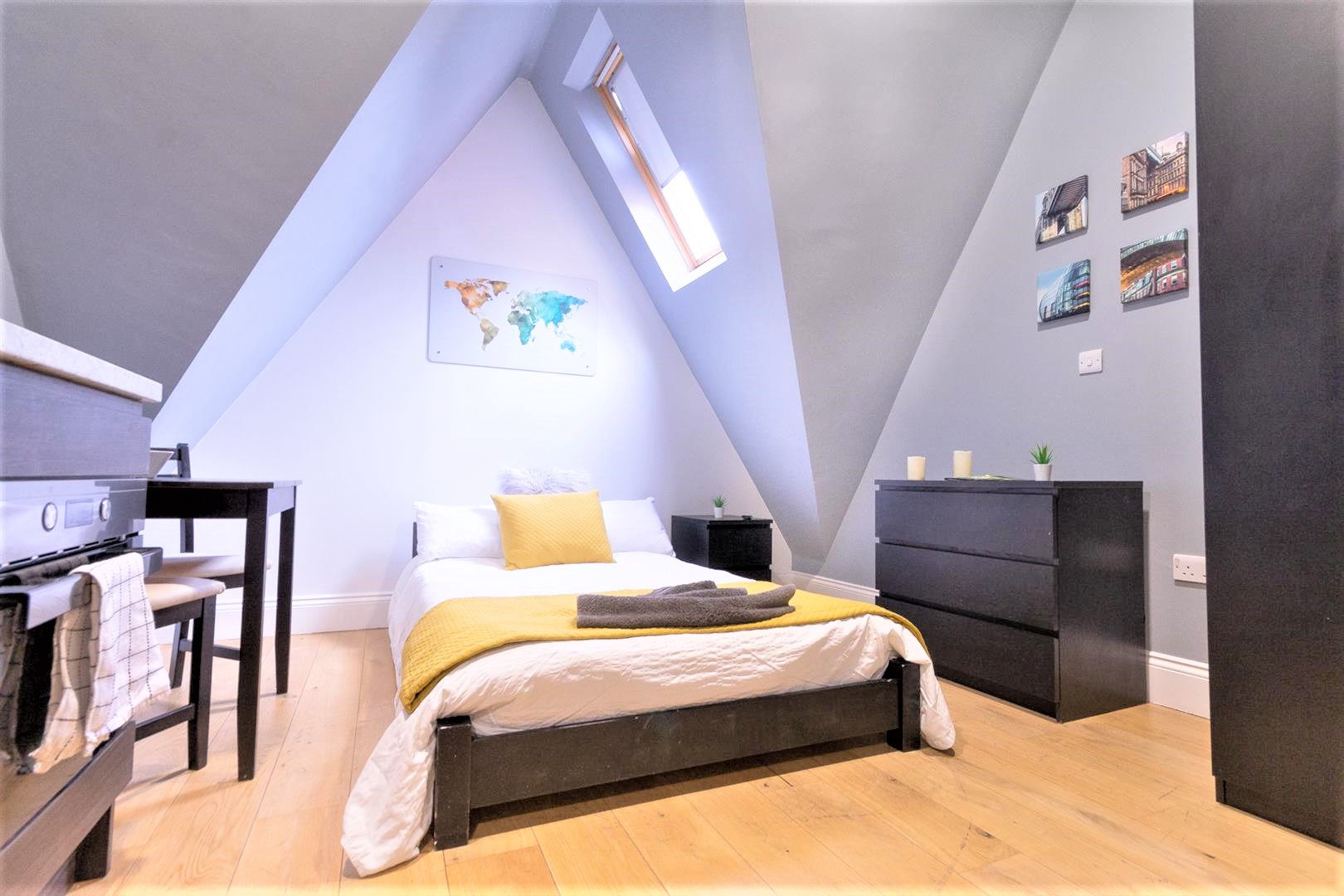 Above: studio apartment in The Bruce Building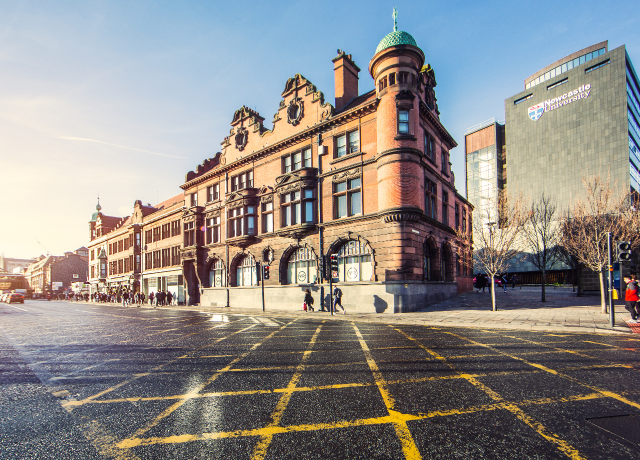 Number of Apartments
57
Number of Retail Units
1
Number of Hospitality Units
2
Number of Offices
9
Local Authority
Newcastle City Council